Spring has sprung and our youth space needs a makeover!
We've removed all of the weeds and have some gorgeous new native plants for our garden beds. They just need to be planted and we'd love your help!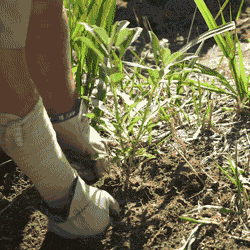 We also want to start a group for young people who want to take action on our changing climate. Tell us your ideas and what you want to see. If you're keen to join the group already, check it out on our Committees page.
Wear clothes you don't mind getting dirty. We'll provide gardening tools, gloves, snacks and good tunes.
When: Tuesday October 1, 2019
Where: Valley Youth Space, 3 Matthews Avenue, Niddrie
Time: 11am-3pm
For mote info, contact Jessica on youth@mvcc.vic.gov.au or 9243 1225.